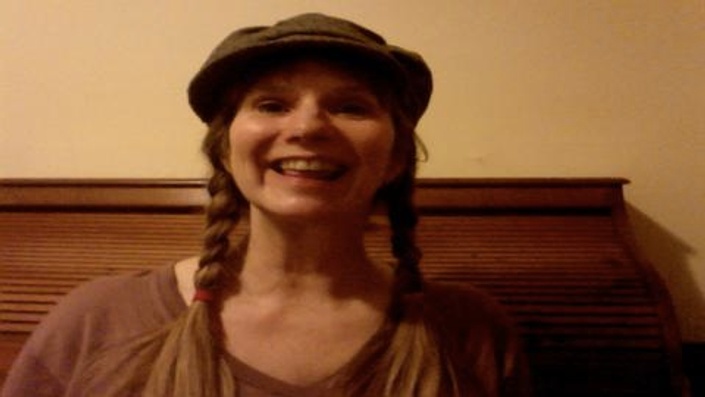 Interstitial Fiction Genres - and Interaction with Instructor
Including critique on 5 stories within 6 Months: New Wave Fabulism, Magical Realism, Slipstream, Surrealism, and the Weird
If you're serious -- about learning how to write better within these genres, the full bundle of courses will propel your ability to publish more successfully for the rest of your life. This is the companion class to Interstitial Fiction Genres: New Wave Fabulism, Magical Realism, Slipstream, Surrealism, and Weird which does not include interaction or critique. If you want to take both of them, with lifetime access plus 6 months interaction with 5 story critiques, click Enroll in This Course on this page.
Want to think about taking the class? So you don't forget about it or lose it, sign up for the mini-newsletter on Interstitial Genres, new classes, full-interactive students' class stories they published, etc. at the list Here.
What are some reasons to take it? Some people write narratives that don't fit into dualistic off-world action-packed SF/F and the supernatural elements may not be terrifying. They may write with literary beauty and depth but don't identify with the strict Realism that so many readers expect.
Some people have not written this but want to learn how. Other people have been writing in one of these genres but want to stretch into others. Many authors have been writing in some of these already and know it's where they want to go, and are ready for honing their craft seriously. Other authors have been writing in them deliberately for years and publishing often, and are ready for some editing of their stories.
All authors benefit from manuscript evaluation and editing, and this is reasonable price if it were for just that. Breakdown of your reimbursement for Instructor's time:
35.00 goes to Fedora to cover everything that brings this to you.
60.00 for class creation itself. Class took many, many months of all day long nearly daily intensive work to create, at a few cents an hour rate per student's 60 dollars. Class is basically given away volunteer.
45.00 for a reasonable number questions and comments throughout the 6 month period, for example, if you need guidance on understanding lessons, feedback on quiz at the end, making decisions about stories, submission, want to hear personal insights as an author/editor/publisher/teacher. If stories don't take long to edit, that leaves more time for discussion. You will get your money's worth.
42.00 for critique of each completed story to prepare for submitting to publications. (210.00 altogether).
Many stories take much more than an hour for thorough line edits, especially with punctuation issues. Sometimes, I have edited a single story draft in classes for quite a few hours at a time. A very few stories are perfect as they are without the need for involved suggestions, when because talented students pay close attention to the material presented and take time to polish, including grammar, spelling, tenses, typos, etc.

What is the average cost for critique and edit across the board? These 3 links are for universal rates according to professional websites.
Manuscript evaluation and critique $65 high/hour, $45 low/hour, $55 average/hour;

Line editing: $40-60 per hour. Content editing: $45-55 per hour. According to the Writer's Market, the average is around $50.
So, as you can see, you get a good deal. Class is open for sign up currently, but will close at times when my teaching schedule is tight. That won't affect you as long as you've already enrolled. If the cost goes up, that won't affect you either if you're already enrolled.
You can spread the writing out at your own pace within a six month period, taking as long as you like to immerse yourself in each genre, writing and revising your story before submitting when your life allows. You may do an intensive, submitting your stories as fast as you like for feedback, or some combination of the above; however the pacing works for you as you go is fine.
If you take an interest in any genres more than others, you may use up your 5 stories in whichever genres you wish.
If more material is added to the class at any time in the future you will receive it all. You can continue to interact with other students using Disqus, including posting new stories for possible critique exchanges.

Interaction is done through email, editing with Track Changes. To see some of those which are currently available online, you may see this page of my Online Writing Academy (OWA) website. If at some point during class you would like to interact over Skype, we can do that.

Signing up with Mailchimp Here if you're considering taking it later will let you know when class is open or closed. Once you enroll, you are automatically on the list. You can unsubscribe easily if you so choose without causing a problem. However, if you chose to keep it, the Mailchimp list mini- newsletter can provide you with valuable information, letting you know of new classes, bundles, discounts, fun features, and substantial extra material as it is added to your class.

If you are taking or have taken this Interactive class, and you would like me to report a new story you've published, labeling the genre, feel free to contact me. Consider getting involved with online communities connected through things such as the Interstitial Fiction Foundation, Margin, and Weird Fiction Review. People who get very involved with appreciation for the ins and outs of these genres are enthusiastic about new great stories.
The class should be very productive, and fun, and you save a lot of time that would be spent searching for, compiling, weeding through, and integrating information about these genres and publications. You can cut through some of the bewilderment inherent when trying to separate Interstitial Fiction in something manageable. But don't tame it too much!

If you sign up for this class, let me know by email directly at [email protected] if it's for this or the non-interactive class. Thanks!
Your Instructor
Tantra Bensko has taught fiction writing online for ten years through UCLA X Writing Program, Writers College, Writers.com and her Online Writing Academy as well as teaching through Lit Demon and Villagecraft. She taught writing at FSU, Memphis State, and University of Iowa for six years; she also edits manuscripts with Book Butchers as well as through this academy. She obtained her MA from FSU and her MFA from the Iowa Writers Workshop.
She is a multi-award-winning novelist with a Psychological Suspense series called The Agents of the Nevermind. The first book won a gold medal in a major international contest with Readers Favorite. She has books out from a variety of publishers, including a Slipstream novella, chapbooks and short story collections. Her flashes, short stories and novelettes appear in over two hundred magazines such as Mad Hatters Review, Unlikely Stories, Camroc Press Review, Birkensnake, Fiction International, Journal of Experimental Fiction, Zymbol, Triangulation: Parch, Holdfast, and The Fabulist, and anthologies such as Surreal South, Women Writing the Weird I and II, Ironic Fantastic, Redacted Stories, Not Somewhere Else But Here, and Strange Little Girls. Nearly 100 of her poems appear in magazines, such as in Carolina Quarterly, the Iowa Journal of Literary Studies, Entropy, and Literary Orphans. All of her genres have won awards.

She lives in Berkeley. She enjoys walking where ever she goes, bird songs, trees, dancing, laughing, studying the machinations behind the scenes in society, foreign arty films, friendships, and her son.

Course Curriculum
How to proceed
Available in days
days after you enroll
Courses Included with Purchase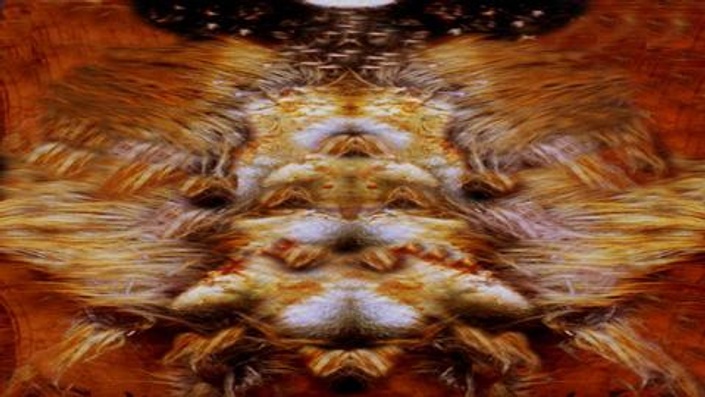 Interstitial Fiction Genres
New Wave Fabulism, Magical Realism, Slipstream, Surrealism, and Weird
Original Price: $55
Frequently Asked Questions
When does the course start and finish?
The course starts when you sign up and you keep access to all the material. You have 6 months to email correspondence and stories.
How long do I have access to the course?
How does lifetime access sound? After purchase, you have unlimited access to this course for as long as you like - across any and all devices you own.
Is this a workshop?
No. You may comment in the class using Disqus, after signing up for that, and other students might respond, but no one is required to. I may respond to comments there at times, but am not required to.
Can I email you every day?
Please be reasonable in the amount of interaction, considering I am a writer and teach other classes as well. But I do welcome friendship and in-depth discussions, philosophizing, and human connection.
Do you want careful multiple readings of each story, contemplation of meaning, how it fits into the genres, improvements, line edits for - clarity, power, beauty of language, symmetry of story, effective hook, meaningful rising tension and gratifying ending, entertainment value, intellectual stimulation, narrative consistency, best POV, structure, plot, logic, believable dialog, distinctive voice, proper manuscript format for submission, punctuation, grammar, spelling, typos?

Do you want to feel confident when submitting to journals, contests, anthologies, collections, grants, MFA applications?
Do you want to be inspired by the readings to write your own?

If you begin with the 60.00 class and decide later you want interaction and critiques, the cost is the same. So signing up for this one to begin with is the best deal if you are intrigued.