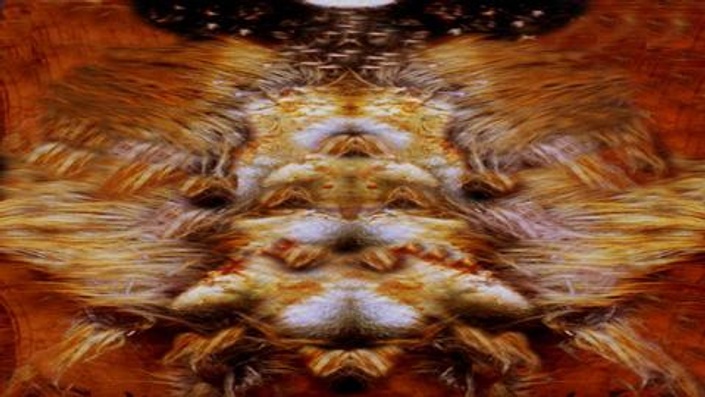 Interstitial Fiction Genres
New Wave Fabulism, Magical Realism, Slipstream, Surrealism, and Weird
Recognize, understand, write, and market genres between Literary and Speculative fiction. Develop a deeper appreciation of the cultures, contemporary events, world-views, artistic milieu, major characters and anthologies behind these genres of the imagination that go beyond ordinary Realism and traditional SF/F and Horror.
The structure of presentation makes it easy to compare, contrast and find overlaps. Over 200 pages of Standard Manuscript Format contain text and lists, with a substantial number of links to take you further into exploration. In addition, you watch 6 hours of me speaking to you about the genres, including personal insights, reading paragraphs to you from key anthologies, drawing diagrams, so you can interact with Interstitial Fiction confidently.
Find publications that ask for these genres by name and learn just what they mean by them, and whether your work fits correctly into the guidelines for each one. I passionately feel that we should not debase these fine terms by using them superficially. Magical Realism, for example, doesn't just mean ordinary-world settings with fantastical things happening, but implies a specific complex cultural world-view involving cause and effect, linearity, co-existence with the other realm, etc., through the narrative qualities.
Many professions would benefit from this course. If you're an editor of a publication, learn how to ask for the kind of work you want to see by name, and recommend this class to submitters so they don't take up your time sending something different. If you're a reviewer, learn the background to the styles of material the authors are writing so you can identify it and write about it richly. If you're a teacher, learn what these types are so you don't misinform students but enlighten them and keep the real meaning of these terms alive. They deserve it. And if you're a writer, find your audience this way.

Each genre label is in danger of becoming diluted by people not taking the time to discover what they are. Writing differently than these genres is great -- just don't use the label incorrectly and make it meaningless. Each one of them has a different relationship to this world and another world, to progression, causality, to the reader.

You and other students can comment on the "lectures," using Disqus if you like, (sign up for Disqus separately, for free) and even upload short stories for possible peer interaction, whether you do the one-time payment, or the bundle. In either case you keep the class forever.

You may take this as a bundle with its companion course so in addition to those things, you can interact with me and send 5 flashes or short stories by email for extensive suggestions for improvement for publication submission, including carefully detailed line edits for 6 months.
Know what the names really mean before submitting to respect the editors and to avoid tying up your work where it doesn't belong. Interact with communities dedicated to those genres by becoming a connoisseur.
You can stretch yourself here, save a huge amount of time looking elsewhere to get a sturdy working knowledge of all of these genres, and have a jumping off point to delve into anything you like at great length in a multitude of directions given through submission calls, videos, Foundations, related research, podcasts, books, community, and much more.
If you are interested in receiving the newsletter about new classes, when the Interactive class is open or closed to new students, substantial new information has been added to the class, etc. you may sign up with Mailchimp Here. Enrolling automatically signs you up to the newsletter, though you may unsubscribe at any time. When enough people sign up for it, the newsletter will include a variety of fun topics, Interaction student publications, showcases, alerts to calls for submissions at anthologies of New Wave Fabulism, Surrealist games, etc. When I add new videos myself, and guest video and audio, these will be featured so you can keep up to date with the new material.
If you happen to have trouble watching videos, switch to Firefox or Chrome.

Member of the Interstitial Arts Foundation.




Your Instructor
Tantra Bensko has taught fiction writing online for ten years through UCLA X Writing Program, Writers College, Writers.com and her Online Writing Academy as well as teaching through Lit Demon and Villagecraft. She taught writing at FSU, Memphis State, and University of Iowa for six years; she also edits manuscripts with Book Butchers as well as through this academy. She obtained her MA from FSU and her MFA from the Iowa Writers Workshop.
She is a multi-award-winning novelist with a Psychological Suspense series called The Agents of the Nevermind. The first book won a gold medal in a major international contest with Readers Favorite. She has books out from a variety of publishers, including a Slipstream novella, chapbooks and short story collections. Her flashes, short stories and novelettes appear in over two hundred magazines such as Mad Hatters Review, Unlikely Stories, Camroc Press Review, Birkensnake, Fiction International, Journal of Experimental Fiction, Zymbol, Triangulation: Parch, Holdfast, and The Fabulist, and anthologies such as Surreal South, Women Writing the Weird I and II, Ironic Fantastic, Redacted Stories, Not Somewhere Else But Here, and Strange Little Girls. Nearly 100 of her poems appear in magazines, such as in Carolina Quarterly, the Iowa Journal of Literary Studies, Entropy, and Literary Orphans. All of her genres have won awards.

She lives in Berkeley. She enjoys walking where ever she goes, bird songs, trees, dancing, laughing, studying the machinations behind the scenes in society, foreign arty films, friendships, and her son.

Course Curriculum
Orientation
Available in days
days after you enroll
First Section
Available in days
days after you enroll
New Wave Fabulism
Available in days
days after you enroll
Frequently Asked Questions
When does the course start and finish?
The course starts now and never ends! It is a completely self-paced online course - you decide when you start and when you finish.
How long do I have access to the course?
How does lifetime access sound? After purchase, you have unlimited access to this course for as long as you like - across any and all devices you own.
Has the Instructor published in the different genres?
Yes, Tantra Bensko has multiple previous and forthcoming publications of each genre and discusses her some writing choices in her stories of each genre.
Can I interact with other students?
You can make and respond to comments after lectures, and return to them to see what new students are saying.
How will I know if I'm absorbing the material correctly?
Quizzes. Your scores will not be visible to others.
How long will it take to complete?
There long lists of markets to explore, books, stories, and articles to read, forums, foundations, movies, podcasts, and more in which you could spend years immersing yourself if you chose. You have the choice of how much time you spend with immersion before sending each of your stories for critique by the Instructor, if you take the subscription course.
Do other people see my stories? Are they published?
If you chose to upload them, we see them, but not the general public, so they are not published. You do not need to upload any stories, however.
Is this all material I could find elsewhere?
Some of the material you could find if you spend a lot of time searching carefully online and in books, but the course distills all that, and puts it all into one cohesive explanation and location laid out in a similar format through each section so you can easily compare and contrast the genres and keep track of the websites. Trying to piece together these elusive genres on your own can prove frustrating, because they somewhat elusive and complex topics. It also includes the Instructor's personal insights that come from decades of writing, editing, studying, teaching, getting her work published, and publishing others' writing. Class includes video as well as written material. If you take the subscription format, your instruction is personalized with email exchange about your stories in depth and line edits to prepare them for submission to publications.
Is this only for short story writers?
The assignments are short stories, or flash. However, everything in the course applies to longer forms as well.
Can I ask questions?
If you are taking the one time fee version, you can write questions and comments about the material under lectures and other students might answer. If you are taking subscription format, you may email directly for a reply about the material, within reason. Any logistical questions you have about the course you may ask by email at any time:
[email protected]
Can I get feedback on stories I write during class?
Each section has one or more suggestions for stories to write, as your assignments. If you wish, you may upload stories and other students may chose to comment using Disqus. If you chose the subscription format, you can email them directly to the Instructor who will work with them thoroughly, with detailed line edits, overall suggestions for structure, clarity, concepts, etc. to prepare for publication. This process can take a very long time, so this is a great deal. Tantra Bensko's normal editing fee is 30 dollars an hour.
Can I print the class text and not spend so much time on the computer?
You can download it, and the pages are dense without extraneous spaces, but they do include links.
Want to submit your fiction but you don't know how to label it?
Want to immerse yourself fully in exciting, evocative genres of wonder?
Be inspired to write several styles with knowledge of their history and direction forward.
Explore all the publications asking for each type.
Compare and contrast these elusive genres easily, and learn techniques to write them.
Learn at your leisure with video, extensive text, no-pressure quizzes, examples, and insights from a long term Instructor who has multiple publications of each Interstitial genre. New guest videos and podcasts.
"I am taking this class right now. It's great. The class I took from you last month was an eye-opener." Andrew Rymill.